HELLO!!!!!!!
I received my NAKED PALETTE 2 a few days ago!!
non authentic one~~ hehehe.
Okay, as to why i got the fake one, it's because i felt that the real one is kind of a waste of money!
1. I hardly use eyeshadows
2. I'd rather use the extra money to buy products that i'll be using on my face, like foundation, primer etc.
3. I just love the colors they have that's why i want to get it.
4. I just wanted to try it out xD
Okay! Can't remember other reasons as to why i was debating with in my brain. :(
Picture of the naked 2 palette!
Picture of the naked 2 palette with the Potion primer in Eden!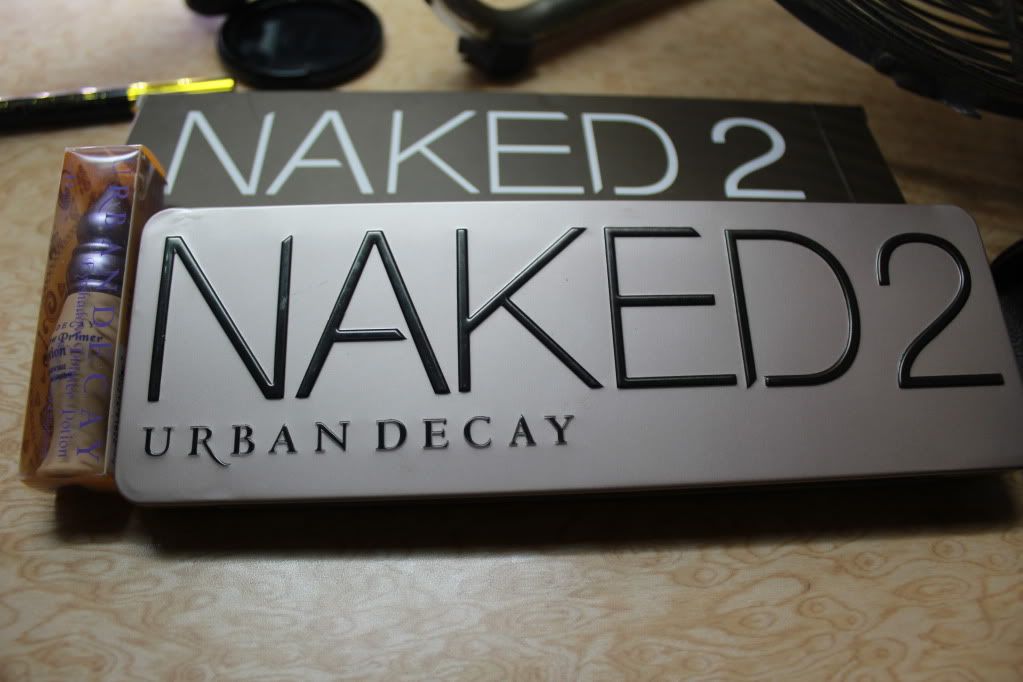 The inside of the palette:
Swatches of the Palette: p.s. The color Foxy is a highlight color so it didn't show well, due to my fair skin as well. :(
The colors respectively..
Foxy, Half Baked, Booty Call, Chopper, Tease, Snake Bite, Suspect, Pistol, YDK, Busted, Black Out .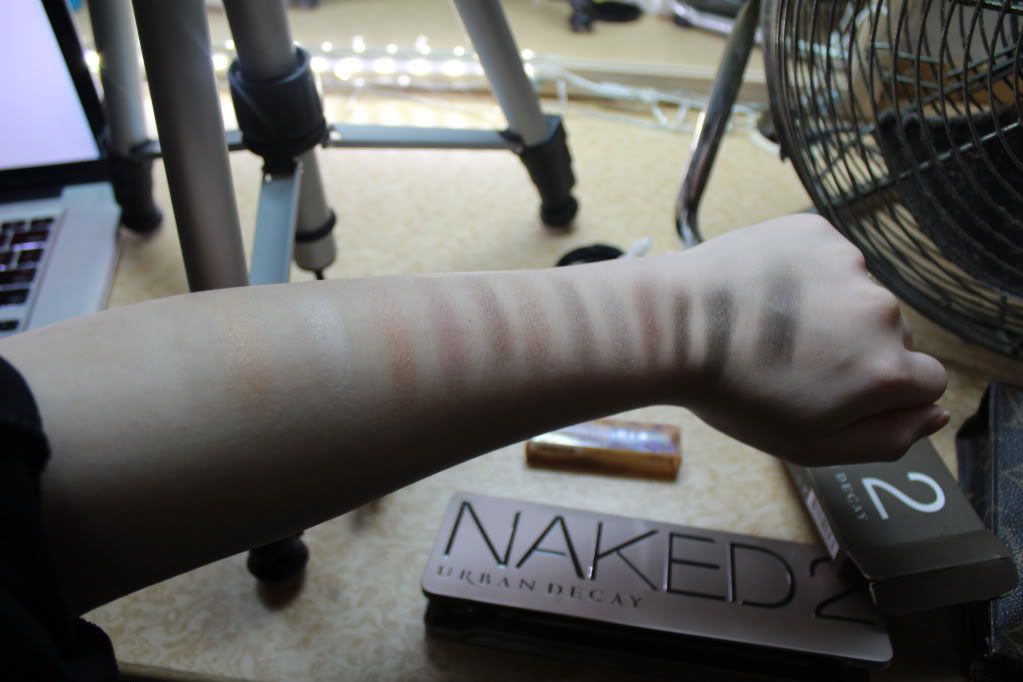 Hence, i swatched the color 'Foxy' in between the two swatches of 'Black Out' (The black out on the left is without primer, whereas the one on the right is with primer):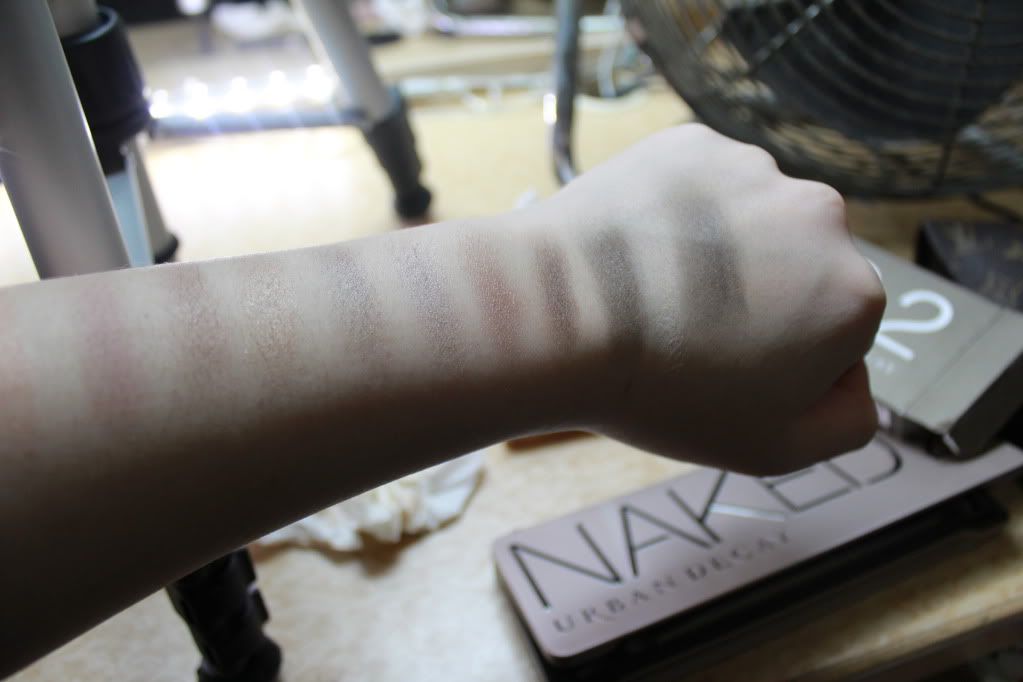 Snapshots of the swatches from the video! It's clearer, and the color 'Foxy' can be seen! :)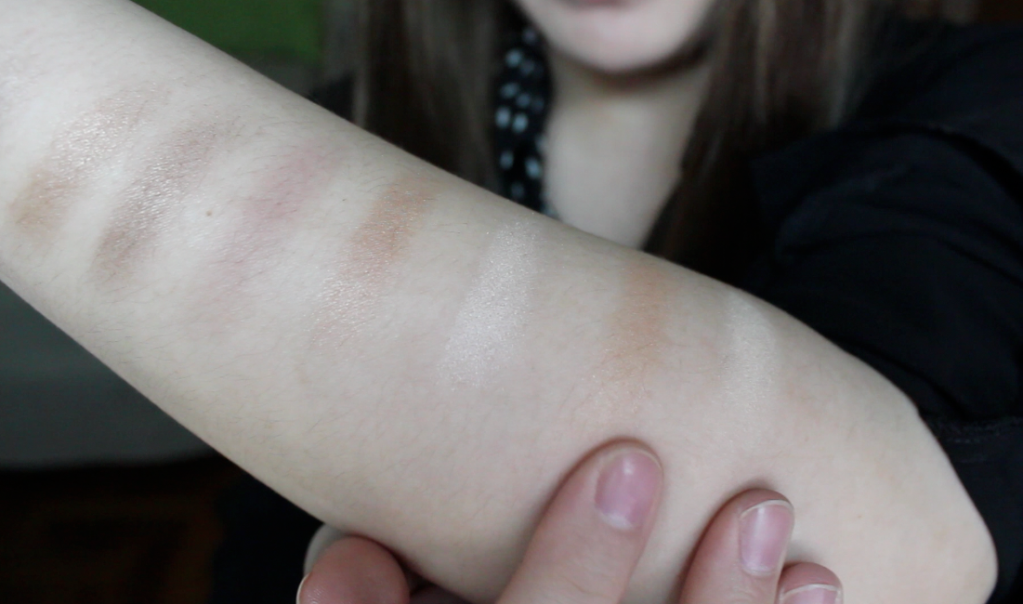 d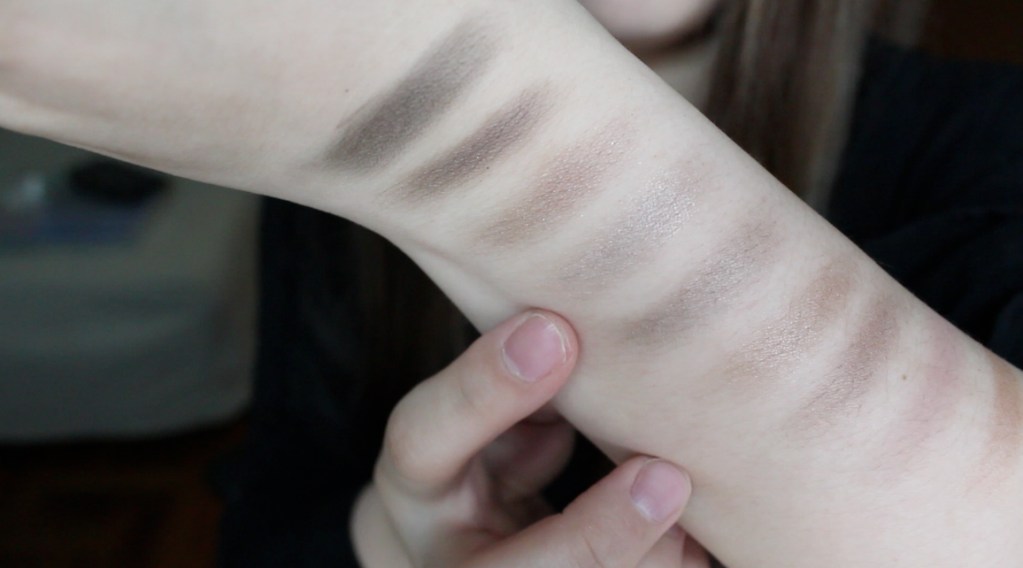 HERE'S THE LONG AWAITED VIDEO!!! LOL.
Conclusion, i rate this palette 4/5 the colors are pigmented, better than what i expected from a duplicate product! :)
4/5 because the 'spine' of the palette keeps popping out. :( As in the metal bar which has the name of the palette. But it's not a big problem, can be stuck back on!
And because The colors are not as dark as the original palette, especially 'Black Out', i'm sure you can tell. :)
Okay, so i think that's it for this palette!
Do let me know if i missed out anything! :)