HELLO BABIESSSSS!!!
<3<3
This is another advertorial for this web based store in Malaysia.
But they ship to quite a few countries including SINGAPORE! :D
This is their home page, and you can navigate through the tabs at the top, and you can change the currency at the top right hand of the page as well!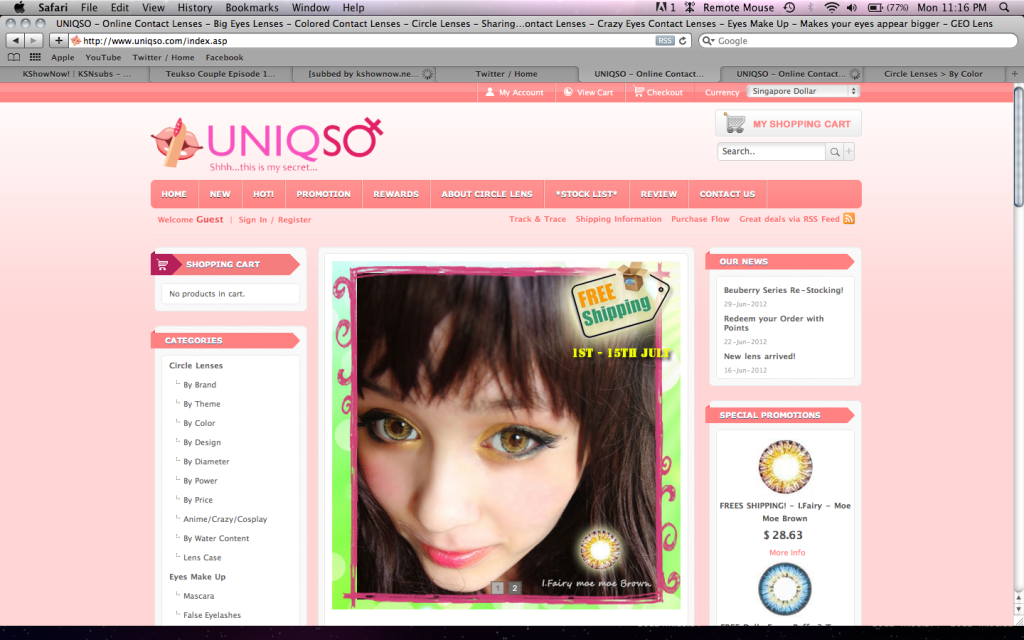 As you can see from the picture below, they also sell eye make up and nail polishes and many more stuffs like that!
You can navigate more from bar on the left. :)
Navigation has been made easy because there are a lot of classifications!
Brands, colors, diameters and many more!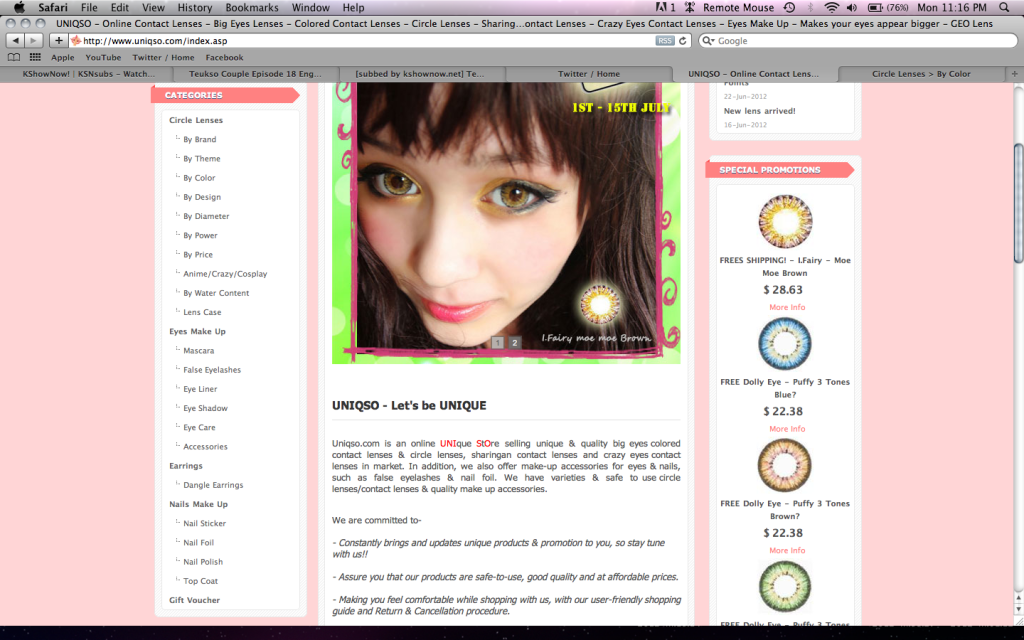 AND LOOK AT HOW THEY WRAP THE LENSES FOR YOU!!!
OMG IT'S SOOOO CUTE! <3

And as much as i would love to list down every single detail for you, there are just too many. :(
You can click on the UNIQSO banner at the side bar!
And don't forget to quote 'UNIQ' to get a 10% off! :D
Or similarly, you can click the banner here: