HELLO!!!! :D
I've just done the video as you can see from the title of this post! :)
Disclaimer!!

I'm not in any way saying that i look like Taeyeon. I just thought that she was really pretty, as well as her makeup, and i really love it.
So i would like to share on how to do a simple inspired version of her makeup. :)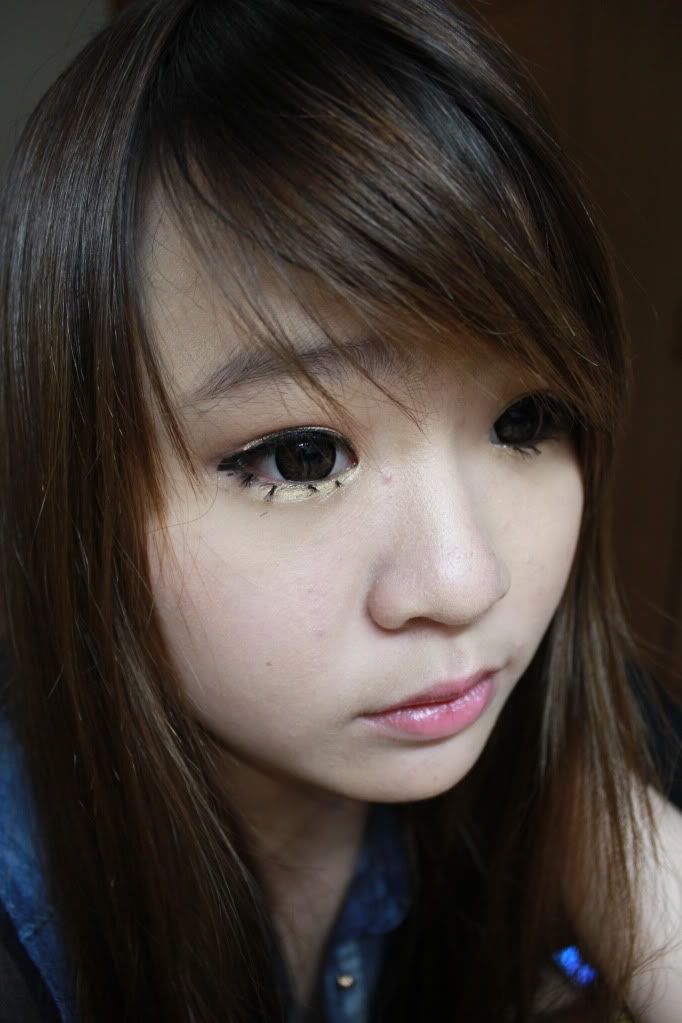 THE VIDEO!!!!!
And here is a list of products that i have used to create this look.
Face Base Make Up

1. The Face Shop - Natural Sun Shaking-Base Sun Milk (sun block)

2. Revlon - Photoready Perfecting Primer

3. Revlon - Colorstay Liquid Foundation in 150 Buff

4. Bobbi Brown Stick Concealer in #2 Sand
Eye Make Up
1. Urban Decay Potion Primer in Eden

2. Urban Decay Naked 2 Palette - Foxy

3. Urban Decay Naked 2 Palette - Half Baked

4. Urban Decay Naked 2 Palette - Tease

5. Silky Girl Duo Eyeshadow - 25 Golden Jade
6. L'Oreal Infallible Color - 002 Hourglass Beige
7. Tony Moly Party Lover Auto Eyeliner -Brown

8 . Holika Holika Jewel Light Liner -- Black
9. Maybelline Hyper Sharp Eyeliner
10. Some Korean Natural Long Lash - 712 (available at SASA)

11. Holika Holika Magic Pole Mascara - Black

12. The Face Shop Individual Lashes - #10

13. Etude House Drawing Eyebrow in Brown


Face Make up

1. ELF Healthy Glow Bronzing Powder - Luminance

2. ELF Blush - Candid Coral

3.Oteka Oil Control Matt Powder - 01
4. The Face Shop - Lovely ME:EX Lip Care Cream in 01 Vitamin

5. The Face Shop - Lovely ME:EX Jelly Lip Tint in 01 Cherry
Some more images for a clearer look of the make up