Hello!
have finally gotten about into doing T-ara Jiyeon's Inspired Make Up Tutorial video! :D
I think the make up looks kind of different though. :(
Think it's because of my face.. hhaha. :(
Some peektures first!!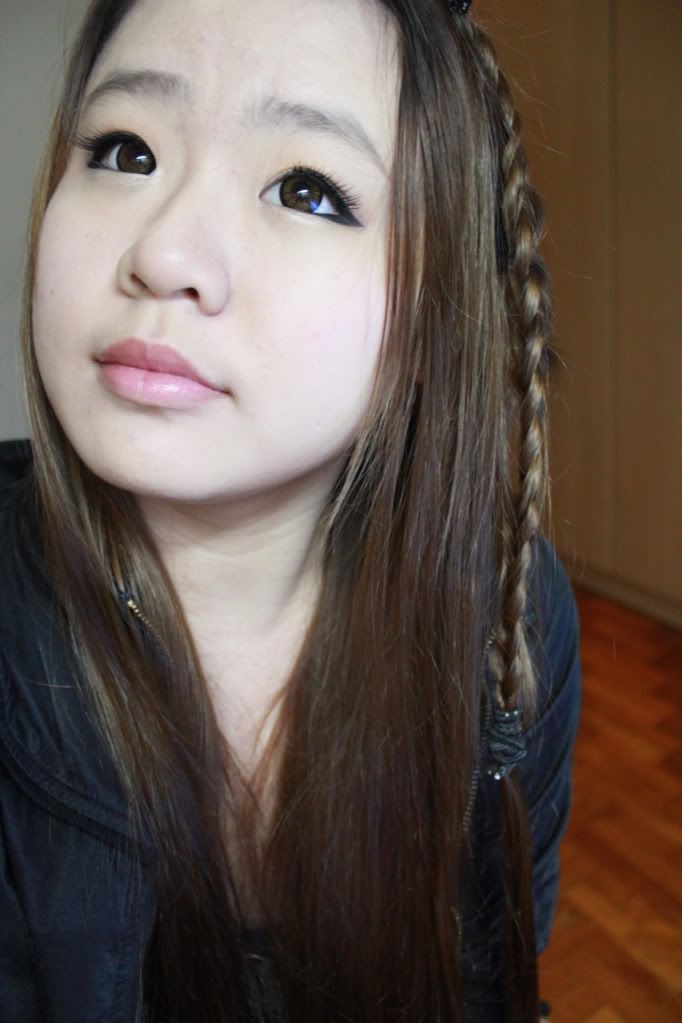 Okay, shall continue with 2 more pictures after the video! xD
Disclaimer!!
I'm not in anyway saying that i look like T-ara's Jiyeon.
I'm simply recreating her make up to suit myself, because i think her make up is really pretty. :)
Here are the products that I have used in order.:
Face Base Make Up
1. The Face Shop - Natural Sun Shaking-Base Sun Milk (sun block)
2. Revlon - Photoready Perfecting Primer
3. The Odbo BB Cream
4. Bobbi Brown Stick Concealer in #2 Sand

Eye Make Up
1. Urban Decay Potion Primer in Eden
2. Urban Decay Naked 2 Palette - Foxy
3. The Face Shop - Lovely ME:EX Eyeshadow in OR204
4. Urban Decay Naked 2 Palette - Tease
5. Urban Decay Naked 2 Palette - Black Out
6. Maybelline Hyper Sharp Liner
7. Holika Holika Jewel Light Liner
8. Holika Holika Magic Pole Mascara
9. The Face Shop Demi Lashes
10. L'Oreal Infallible Eyeshadow - 002 Hourglass Beige
11. Etude House Drawing Eyebrown in Brown

Face Make up
1. NYX Tango with Bronze Powder - 04 When Leopard Gets A Tan
2. Canmake Nose Shadow Powder
3. Canmake Cream Cheek - 01
4. Oteka Mat Powder - 01
5. The Face Shop - Lovely ME:EX Jelly Lip Tint in 02 Peach






BACK TO PEEKTURES!! HAHAHA



That's the end for this post and tutorial! xD
Do help me like this video!
And give me some comments about it. :)
Thank you! <3